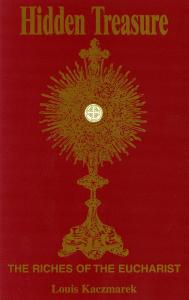 Hidden Treasure
B-HT (ENGLISH) This awe-inspiring book is a treasure house of short stories about the Blessed Sacrament!

This book is filled with Eucharistic anecdotes from the lives of the Saints and contemporary gems. It is a must for everyone from non-believers to those advanced in the spiritual life!

Buy them in bulk for your parish or community to celebrate the Eucharistic Revival!